| | |
| --- | --- |
| Where | The first part of the main road from Newtownards to Belfast. |
| Total Length | 5.7 km / 3.6 miles |
| Opened | Sometime between 1976 and 1980 |
| Cost | Unknown |
| | See below for photos. |
| | General map of area |
The Newtownards Road runs from close to Belfast city centre all the way to Newtownards about 13km away. The section closest to Belfast is fully urban, while the section from the A55 Outer Ring to Dundonald is a 4-lane single-carriageway and is classed as one of the most dangerous stretches of road in Northern Ireland. The final section, from Dundonald to Newtownards was once a winding country road but is today a fast, smooth dual-carriageway.
There are no junctions between the start and end of the stretch that requires traffic to stop, and it is long enough that it does give real benefits to traffic. There are, however, several side roads with quite high levels of traffic that cross the central reservation and these sometimes lead to accidents. The final stretch over the hill to Newtownards is very popular with speeding drivers - and police speed traps!
There is also a short (500m) section of dual-carriageway on the A20 on the western side of Dundonald at the Ulster Hospital, which is not included in the above figures but can be seen on the map.
About 1km from the Newtownards terminus of the dual-carriageway the two carriageways split. I am unsure of the reason for this. There is a house between them, but surely this is not enough of a reason to put one carriageway on on each side of it. The other possibility is that it was left this way for a large roundabout to feed the now-abandoned Newtownards Ring Road plan which would have met the A20 around here. There may even have been a plan to grade-separate it. Any local knowledge would be appreciated!

For some history of the Newtownards end of this scheme, see this blog entry.

Photos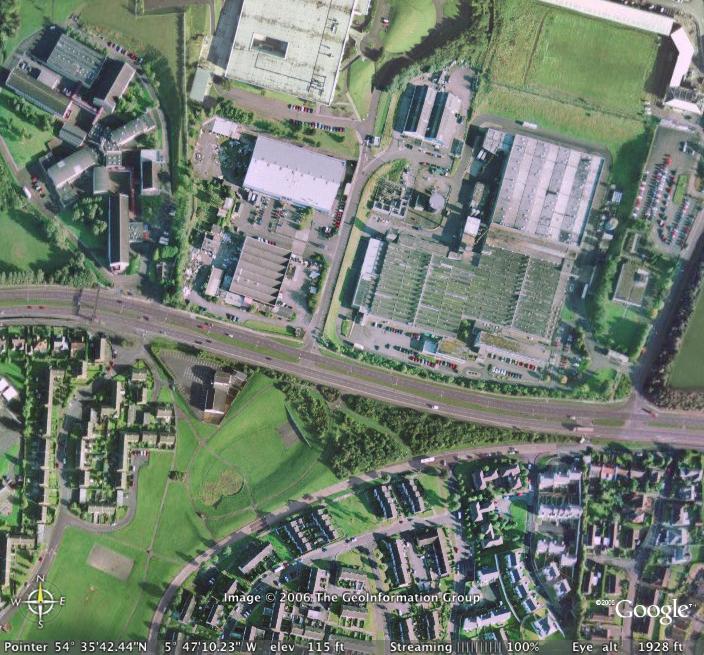 The A20 running through the eastern part of Dundonald. [Image from Google Earth]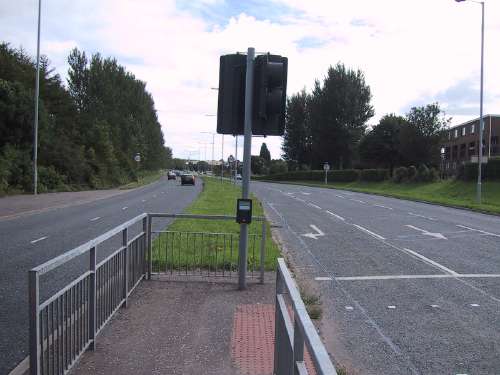 The dual-carriageway starts here, at the junction with Robb's Road. Looking east. [Photo by Wesley Johnston]
Looking west towards where the last photo was, from the footbridge at Dundonald High School. [Photo by Wesley Johnston]
About half a mile further east, looking east towards Newtownards. [Photo by Wesley Johnston]
The "hill" section of the A20, looking west towards the junction with Greengraves Road. [Photo by Andrew McCullough]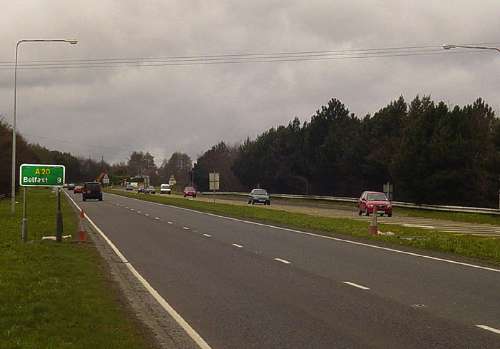 The final section of the A20 runs down this hill into Newtownards. This view is looking back up the hill. The digger just visible is creating a slip-road for a local access road in order to improve safety. This hill is also a favourite for police speed traps! [Photo by Andrew McCullough]